Keep the video production and concept concise and focus on one key message.
For a video to be most effective, it's important keep it short, valuable, and focused on the one key message. When producing a video, it's easy to get carried away with too many details or concepts that can become confusing or overwhelming for viewers. A simple way to keep it concise and powerful is to focus only on one key message in each video. Start by looking for an example or illustrative story that can help to explain the idea and make it more impactful. Examples keep viewers interested and engaged, while also helping them remember the main message of the video without getting overwhelmed by excess information. From there you can break that down even further into smaller sub-messages, making sure to keep each segment concise and tightly focused on your main objective. This can result in videos that are both memorable and thought-provoking-a great combination! By keeping each video short and shortlisting topics and ideas, You not only will keep audience attention but also ensure they walk away with a clear understanding of your core message. In this way, you can make sure all your videos are just as useful and effective as possible–all without having to compromise on quality or effectiveness. Keeping things simple and focusing on one key message are essential steps for creating any successful piece of content!
Use high-quality visuals and audio to engage viewers and deliver your message clearly.
In today's digital age, visuals and audio play an incredibly important role in conveying a message effectively. Using high-quality video content to present ideas not only grabs the viewer's attention and keeps them engaged, but it also helps to explain concepts more clearly and thoroughly than words alone. When creating visuals and audio, it is important to choose mediums that reflect your brand identity, as well as use strong imagery that not only pleases the eye but also conveys complex ideas easily. As a result, high-quality visuals and audio can be integral in getting one's intended message across in a manner that resonates with viewers. Furthermore, this form of engagement helps create an emotional connection between the consumer and the presented message thereby turning an exchange into a lasting memory for both parties. So for anyone looking for effective communication strategies, investing in engaging visual media is certainly something worth considering! Therefore, by utilizing high quality visuals and audio, your message can reach its intended audience clearly and powerfully.
Test different versions of your video before you launch it to see what works best for your audience.
Prior to launching a video campaign, it is important to beta test it first. Not only will beta testing give you the opportunity to see how viewers respond to your content, but it can also help you to identify what improvements could be made. Testing different versions of your videos will allow you to identify which is the most effective and understandable for your intended audience. This process should not just be limited to videos, as beta testing all kinds of digital marketing methods can provide vital information regarding what is working best for your target audience. Careful beta testing of various versions of content prior to launch will enable you to build campaigns that are highly efficient, efficient increase engagement rates and ensure maximum impact when you finally publicize it. Beta testing can mean the difference between successful campaigns and ones that go unnoticed; so make sure you always beta test before launching anything!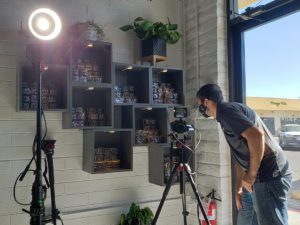 Producing a video can be a daunting task, but it doesn't have to be. By following these simple tips, you can create a video that will engage and inform your target audience. If you need help putting together a video production plan or would like to discuss your specific goals and objectives, give us call. We're happy to work with you to create a video that exceeds your expectations and helps you achieve your business objectives.